About God Friended Me
Edit
The series chronicles the life of Miles Finer (Hall), an outspoken atheist and podcaster, who is sent a friend request on Facebook by an account named "God." This account suggests new friends to Miles, people in his hometown of New York City, who will require assistance. Initially skeptical, Miles decides to follow these suggestions to help people. During his second such request, he meets and befriends Cara (Beane), a struggling magazine writer. His first request was actually a doctor who lost a patient and was also on the verge of losing his girlfriend. Together with Cara and his hacker friend Rakesh (Sharma), Miles also tries to find out who is behind the "God" account. Miles' atheist views sometimes causes friction with his father (Morton), who is the pastor of an Episcopal church in Harlem.
No.


overall

No. in


season

Title
Directed by
Written by
Original air date
Prod.


code

U.S. viewers


(millions)

1
1
"Pilot"
Marcos Siega
Steven Lilien & Bryan Wynbrandt
September 30, 2018[a]
T33.01002
10.14[15]
Miles Finer, the son of a priest, now runs a podcast ("The Millennial Prophet") about his atheism. He receives a Facebook friend request from "God." Although he suspects it is a hoax, he nevertheless follows up on the first suggested friend and saves the man's life when he tries to commit suicide by jumping in front of a subway train. He meets his second suggested friend, Cara, an online writer with writer's block. When Miles's computer malfunctions at his home, Cara sees her long-missing mother in a picture of Miles with his family at the hospital. Miles convinces Cara to see her mother. When Cara finds out her mother has another daughter, she runs into the street in shock and is hit by a car. A doctor emerges from a taxi several cars back to save Cara's life; the doctor is the man Miles saved earlier in the subway.
2
2
"The Good Samaritan"
Marcos Siega
Steven Lilien & Bryan Wynbrandt
October 7, 2018
T40.10102
8.37[16]
As Miles prepares for his first national podcast about atheism, he gets another friend request from the God account that leads him to help a single mother connect with her autistic son. Cara gets closer to her estranged mother, while Ali convinces her father to support Miles and congratulate him on his podcast's success. Miles disagrees with his new producer, who wants a one-sided presentation about atheism. Miles instead wants his show to be more of an open conversation. Due to the change in tone, Miles's podcast loses over half its audience. Meanwhile, Rakesh is disappointed to see his new love interest Jaya on a date with another guy, but it turns out the date had been scheduled before Jaya met Rakesh, and she is only interested in dating him.
3
3
"Heavenly Taco Truck"
Kenneth Fink
Robert Hull
October 14, 2018
T40.10103
7.90[17]
The God account sends Miles a place recommendation for a taco truck instead of a friend suggestion. While Miles is there, a boy steals his wallet. Miles and Cara hire Ray, an ex-police officer and private investigator, to find the boy. It turns out the boy is Isaac, living on his own, his mother absent, and that Ray's deceased wife was Isaac's social worker. Both Isaac and Ray are lost without her, and in the end Ray takes in Isaac as a foster child.
4
4
"Error Code 1.61"
Marcos Siega
Allison Moore
October 21, 2018
T40.10104
8.86[18]
Miles is excited that Rakesh is close to cracking the God account's firewall when all the computers at their work crash with an error code of 1.61, which is an approximation of the Fibonacci ratio. This leads Miles, Cara, Rakesh and Jaya to the Hayden Planetarium looking for answers. Miles and Cara find Fliss, a woman from a small town who is in New York looking for her lost love based on a list of locations he gave her when they were at camp together. Rakesh and Jaya find Beaker, a staff member at the Planetarium who is looking for a lost star using software that Rakesh recognizes as being associated with the God account. It turns out that Beaker is Fliss's lost love. He's gay, so they won't be romantic, but Fliss decides she will move to New York anyway to restart her life and be Beaker's friend. At the same time, Arthur takes his damaged saxophone to a repair shop to fix and donate. It was damaged in the car accident that killed Miles's mother, and Arthur hasn't played since. Miles retrieves the repaired saxophone and he and Ali tell their father that their mother wouldn't want him to stop playing.
5
5
"Unfriended"
Erin Feeley
Safia M. Dirie
October 28, 2018
T40.10105
6.94[19]
The God account sends Miles a friend recommendation for Rachel, but he decides to do nothing about it, and the God account disappears. Prodded by Rakesh and Cara, Miles investigates and learns that Rachel is an alcoholic artist whose sister died in a car accident they were in several weeks earlier. They were fighting at the time, and Rachel believes nothing can fix the fact that her sister hated her at the moment of her death. Miles finds the man credited with pulling Rachel from the car before it exploded, and learns that the man was just a bystander; in fact, Rachel's sister pulled her from the car, and died going back for her cell phone to call 911. Miles tells Rachel that her sister obviously loved her, and Rachel finds peace and strives to become sober. Meanwhile, Rakesh finds out Jaya has a medical fellowship that will take her away from New York for up to a year. He reacts badly at first, but on Ali's advice, throws Jaya a congratulations party and tells her he is happy for her. After talking with his father, Miles comes to terms with the idea that he might have a calling to do good in the world, and the God account reappears. He sends it a friend request, and it accepts.
6
6
"A House Divided"
Louis Milito
Story by : Robert Hill 


Teleplay by : Steven Lilien & Bryan Wynbrandt

November 4, 2018
T40.10106
7.40[20]
As he is hailing a cab, Miles gets a friend suggestion for Hasan, who turns out to be the cab driver. Later, Miles learns that Hasan's daughter Tara has fallen in love with David, a devout Jew she is planning to marry without Hasan's (or David's parents) knowledge or consent. Hasan confronts Tara and David (and Miles) at the courthouse just before their marriage. Miles tries to reason with Hasan, but fails, and Tara reluctantly leaves with her father. At a loss, Miles consults with his father, who explains how a child losing faith can feel to a parent like losing them altogether. Meanwhile, Rakesh breaks the God account's encryption with Cara's help, and they learn about a particular train leaving Grand Central Station later that night. Hasan confronts Miles at his uncle's 25th wedding anniversary party because Tara has run away. Miles realizes that the train isn't the location of whoever is behind the God account, but of David and Tara. Miles reasons with Hasan using what his father said, and at the train station Hasan reconciles with Tara. At the end, Miles learns that Hasan was the driver of the cab the doctor got out of to save Cara's life in episode 1.
7
7
"The Prodigal Son"
Marcos Siega
Carmen Pilar Golden
November 11, 2018
T40.10107
7.87[21]
Miles is forced to face uncomfortable truths about his family when the "God" account points him towards his Uncle Terrance. Also, Cara's father pays her a visit, and he discovers that she's reconnected with her mom who left them when she was a child.
8
8
"Matthew 621"
Holly Dale
Jessica Granger
November 18, 2018
T40.10108
7.51[22]
The God account suggests a new friend for Miles who is "a lawyer, 71, and as of a month ago, dead". Meanwhile, Arthur tries to sell his old saxophone.
9
9
"King's Gambit"
Tricia Brock
Richard Lowe
November 25, 2018
T40.10109
8.09[23]
Rather than a person, the God account sends Miles a fan page of a chess legend who vanished 10 years ago. Miles must find out what happened to the man behind the legend with the help of a private investigator, hired by the legend's last opponent before he vanished, who Miles had helped out in a previous episode. Meanwhile Arthur is having problems with the God account, feeling Miles is using it as fodder for ratings on his podcast.
10
10
"Coney Island Cyclone"
Marcos Siega
Robert Hull
December 9, 2018
T40.10110
7.51[24]
The God account gives Miles a suggestion for a member of his father's church who's had a recent tragedy. Meanwhile Rakesh and Cara get another step closer to finding Falken, and Miles and his father reach a new place in their relationship.
11
11
"17 Years"
Tamra Davis
Steven Lilien & Bryan Wynbrandt
December 16, 2018
T40.10111
8.53[25]
A friend suggestion brings Miles to the man who killed his mother Ella 17 years before.
12
12
"Ready Player Two"
Darren Grant
Story by : Devanshi Patel 


Teleplay by : Lara Azzopardi

January 6, 2019
T40.10112
7.16[26]
Miles received friend suggestion of a girl that was dropped off at Arthur's church.
13
13
"Miracle on 123rd Street"
Marcos Siega
Andre Edmonds
January 13, 2019
T40.10113
8.25[27]
The God Account gives Miles 76 Friend Suggestions. Miles finds out that the 76 people are at risk for losing their apartment homes. Ali moves in with Miles and Rakesh finds some news at work.
14
14
"The Trouble with the Curve"
Victor Nelli Jr.
Safia M. Dirie
February 17, 2019
T40.10114
7.19[28]
Miles finds his old high school baseball teammate Cal and gets a Friend Suggestion for a student that Cal is coaching.
15
15
"Two Guys, a Girl, and a Thai Food Place"
Marcos Siega
Jessica Ball
March 3, 2019
T40.10115
6.86[29]
Miles and Cara help a woman named Vivian who wakes up from a coma with no memory. Rakesh meets Simon Hayes and Arthur's mentorship starts badly.
16
16
"Scenes From an Italian Restaurant"
Joe Morton
Story by : Carmen Pilar Golden 


Teleplay by : Robert Hull

March 10, 2019
T40.10116
6.63[30]
Miles and Cara help a sous chef open up a new restaurant and her dreams are falling apart. Ali and Miles are worried that the diocese sent Lester to replace Arthur. The episode ends with a passionate kiss between Miles and Cara who officially become a couple.
17
17
"The Dragon Slayer"
Geoff Shotz
Story by : Lara Azzopardi 


Teleplay by : Steven Lilien & Bryan Wynbrandt

March 17, 2019
T40.10117
7.73[31]
Miles helps a homeless man find a job and gets him and his son a place to live. Miles also joins a podcast network that wants exclusive rights to the God Account story, but his career could be in jeopardy when Cara's boss gives her a conflicting assignment.
18
18
"Return to Sender"
Joe Morton
Lydia Teffera & Sam Lifshutz
March 24, 2019
T40.10118
7.53[32]
A package delivered to Miles has a connection with a married couple mourning the loss of their daughter. Miles and Cara reunite with John Dove and Rakesh finds a connection between John Dove and Simon Hayes.
19
19
"The Road To Damascus"
Kyra Sedgwick
Robert Hull
March 31, 2019
T40.10119
8.16[33]
Arthur and Miles go on a road trip to upstate New York to a camp that closed years ago. Pria delivers important news to Rakesh about Henry Chase, whose sister died in an accident at the camp. Simon Hayes's big announcement is ruined when Rakesh's well-meaning attempt to steal his code is foiled by Pria. Miles, Rakesh and Cara are shocked to discover Simon knows nothing about the God Account, especially after Miles gets Simon as his next friend suggestion.
20
20
"Que Sera Sera"
Gregory Smith
Steven Lilien & Bryan Wynbrandt
April 14, 2019
T40.10120
6.92[34]
Miles, Cara and Rakesh finally meet Henry Chase. Simon, Henry and Pria team up again and invite Cara to join them and write their story. After discovering Henry isn't "God," Miles tells his dad he's OK with not knowing who's behind the account. But the episode-ending twist reinvests Miles into the God Account's identity in a surprising way.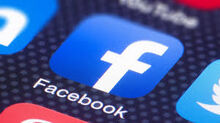 Use of Facebook
Edit
God Friended Me uses Facebook frequently as a narrative device. The "Friended" in the title God Friended Me refers to the act of friending someone on social media, granting that person special privileges (on the service in question) with respect to oneself. On Facebook, for example, one's friends have the privilege of viewing and posting to one's timeline. In God Friended Me, this allows for God to contact Miles.
While the majority of Facebook's revenue is advertisement-derived, show creator Steven Lilien says that their conversations with Facebook have been limited to discussing "how much we can portray it. According to executive producer Bryan Wynbrandt, the "God" of the show will be active on Facebook outside the show, with liking pages and changing their profile picture given as examples of their possible online activities.
Brandon Micheal Hall[1] as Miles Finer, a skeptical atheist who hosts a podcast about his atheism. Miles' life is thrown into chaos when he is friended by God on Facebook, who then sends him friend suggestions. This sends him on a journey to change people's lives.
Violett Beane[1] as Cara Bloom, a journalist who is one of the "friend suggestions" and becomes friends with Miles and Rakesh.
Suraj Sharma[1] as Rakesh Sehgal , a hacker and friend of Miles
Javicia Leslie[1] as Ali Finer, Miles' sister
Joe Morton[1] as Rev. Arthur Finer, Miles' father
Erica Gimpel as Trisha (season 2; recurring season 1)[13]
Parminder Nagra as Pria
Rachel Bay Jones as Susan
Shazi Raja as Jaya
Kyle Harris as Eli
Victoria Janicki as Nia
Gaius Charles as Rev. Andrew Carver
Adam Goldberg as Simon Hayes
Michel Gill as Wilson Hedges
Critical Reception
Edit
On the review aggregator website Rotten Tomatoes, the series has an approval rating of 61% based on 27 reviews, with an average rating of 6.36 out of 10. The site's critical consensus reads, "A sincere and thoughtful handling of spiritual themes helps God Friended Me overcome—and even benefit from—its earnest approach to a potentially off-putting premise."[37]Metacritic, which uses a weighted average, assigned a score of 57 out of 100 based on 14 critics, indicating "mixed or average reviews."[38]
In his review of the show's pilot episode, Matthew Gilbert of The Boston Globe wrote that "Based on the title alone, I was fully prepared to despise this show", but declared that "the premiere holds some promise as a thoughtful feel-good drama."[39] Michael Starr of the New York Post wrote that "While 'God Friended Me' does sometimes stray into saccharine-sweet, 'Touched By An Angel'-type territory ... it doesn't overstay its welcome and seems to know when to dial it back and inject some levity into the proceedings."[40] Steve Greene of IndieWire gave the show a grade of "C", writing that "It's anchored by a likable cast, and works from an admirably high-concept premise, but for now the result is an overstuffed hodgepodge of exaggerated emotions and familiar swings at family drama."[41]
Vinnie Mancuso of Collider gave the show a rating of three stars, calling Hall's performance as Miles "endlessly likable" but writing that the show is "heavy on the hamminess, rooted in religion and old-fashioned morality, and misunderstands the lifestyle of your average human under the age of 35 on every fundamental level".[42] Hemant Mehta of Patheos wrote that God Friended Me is "not a bad show", but criticized the show for presenting Miles' atheism as being a result of his mother's death.[43] Mehta wrote that "In short, he's an atheist because he went through something traumatic ... it bears no resemblance to why so many atheists today don't believe in God."[43]
With all this aside God Friended me still has a devoted and loving fanbase
Community content is available under
CC-BY-SA
unless otherwise noted.